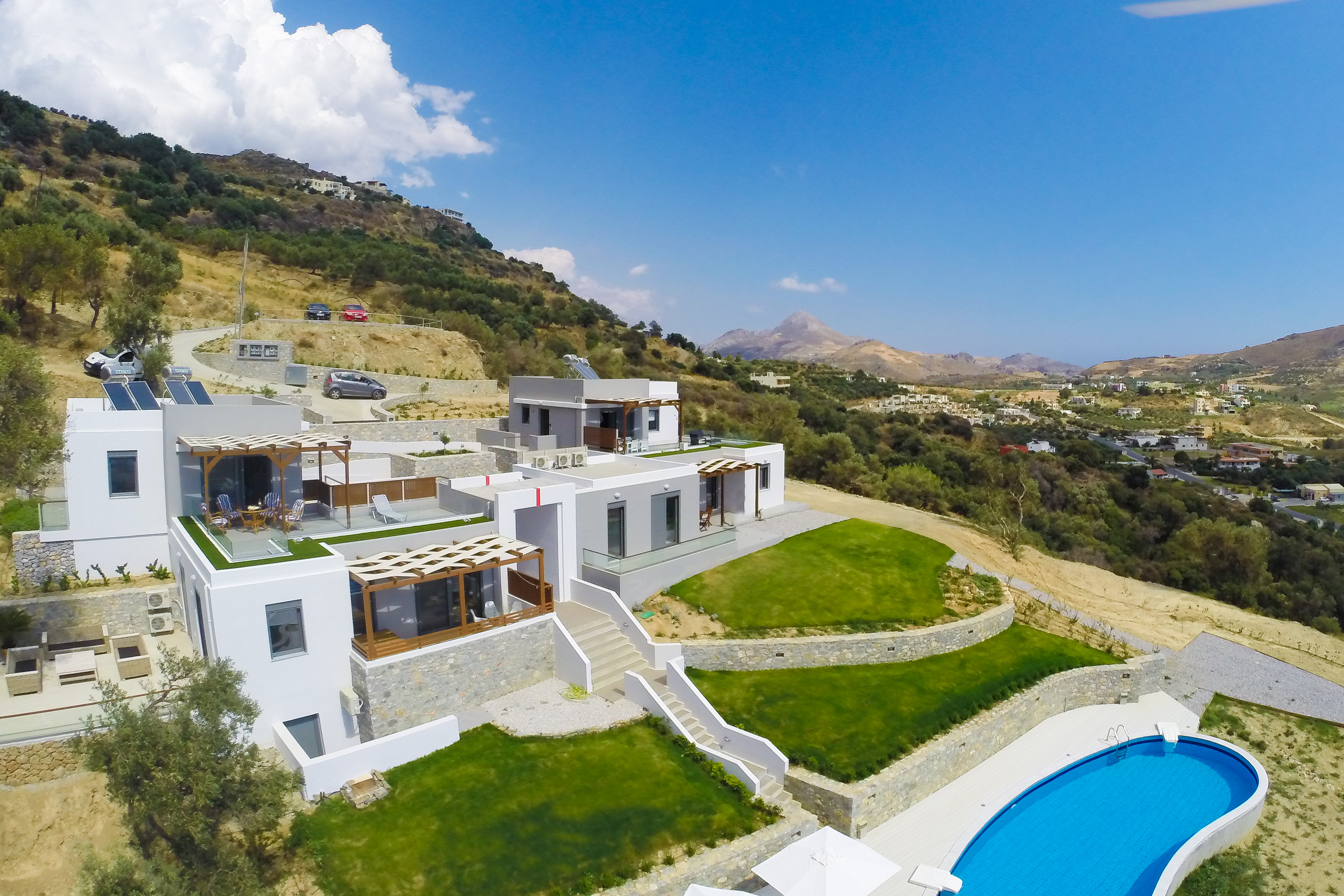 buyers from Norway
Tensberg, Aug 4th 2015
Re our new house in Plakias Hill, Crete
It is with great pleasure and enthusiasm that I want to thank you for the cooperation we have had
the past year, which has been extremely difficult for the Greek people, due to the weak financial
situation.
In spite of this Domisi and all the people that we have been in contact with the past year, have
shown a very pleasant, determined and professional attitude. This means ensuring - at any time -
that the planned construction will be completed according to the original plans and within the
agreed financial terms.
Reliability was always top priority, both as to contracts, local registrations, payments and
settlements. Your presence and personal follow-up, helpful assistance and back up has been very
valuable and much appreciated.
Even in these difficult times, deliveries have been executed very well and on agreed time.
You have been very faithful to the original quality, design and related details. The project became
exactly as exclusive and nice-looking as we hoped for. In fact, pictures cannot really justify the house,
the property, the view, the surroundings and the atmosphere : It's a lot better.
The finishing touch also including the exterior such as parking area, stone walls, access roads,
lawns, all plants, trees and the beautiful pool and bbq area - are very well taken care of. Besides, the
flexibility if changing plans and / or adapting to special requests was never a problem.
We cannot wait to spend more time here, and we really look forward to become a more frequent
guest in Plakias -, and to see more of Crete in the years to come.
Vprv hpst reeards.